Welcome to our website
Dear guests,
the motto is: back to normal. Since the Corona protection regulations have changed, we have adjusted our opening hours:
Opening hours
from 14.06.2021
Wednesday and Thursday off
Monday, Tuesday and  Friday
12.00 -14.30 h
17.30 -22.00 h
Saturday and Sunday
11.30 – 14.30 h and 17.30- 22.00 h
Outdoor area by sunshine
---
The guesthouse 'Altes Dorf' is picturesquely located in the old village of Westerholt.
Our team is young and competent. Our first aim is to satisfy you, our guest. Your stay at our house should be memorable.. just like visiting friends.
Wether you come for lunch or dinner, stay for a night or more or even just celebrate your special party with us – you can be sure to look forward to it!
Your team from Gasthof Altes Dorf
Visit us also on Facebook: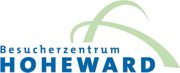 Opening hours
Wednesday and Thursday off
Monday, Tuesday and  Friday
12.00 to 14.30 and 17.30 to 22.00
Saturday and Sunday
11.30 to 14.30 and 17.30 to 22.00