Welcome to our website
Dear guests and friends of the house!
Unfortunately, despite all our efforts, we have to close the restaurant for November and December. We have done everything to minimize risks for you, us, our employees.
What a pity, but it was not enough. So that you do not have to miss us completely, we continue to offer you our "Out of House Sale". The food offer will change weekly, please follow our details on the homepage and our Facebook account.
---
The guesthouse 'Altes Dorf' is picturesquely located in the old village of Westerholt.
Our team is young and competent. Our first aim is to satisfy you, our guest. Your stay at our house should be memorable.. just like visiting friends.
Wether you come for lunch or dinner, stay for a night or more or even just celebrate your special party with us – you can be sure to look forward to it!
Your team from Gasthof Altes Dorf
Visit us also on Facebook: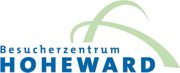 Opening hours
Monday to Friday
12.00 to 14.30 and 17.30 to 23.00
Saturday and Sunday
11.30 to 14.30 and 17.30 to 23.00
Opening hours kitchen
Monday to Friday
12.00 to 14.00 and 18.00 to 22.00
Saturday and Sunday
12.00 to 14.00 and 18.00 to 22.00
Thursday day of rest